Chair
Matthew Balfour, Chair of the Kent Nature Partnership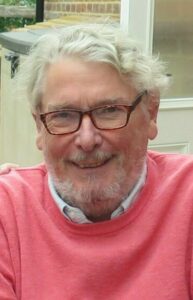 Matthew Balfour was appointed Chair of the KNP at the end of January 2022, following in the footsteps of Dr Caroline Jessel who took forward the partnership from the outset in 2012.
On his appointment, Matthew said "I would like to pay tribute to Caroline for the work she has done in the last 10 years to significantly change attitudes and the way people think about the environment. With the forthcoming implementation of the Environment Act, it is crucial our work helps residents, businesses and visitors to Kent know how we can protect the nature around us."
Matthew was born and brought up on a farm near West Malling in Kent and lived in London, Scotland, and other parts of the country before his return to Kent some twenty years ago. He has spent a varied working life in various areas of the world of property as a Fellow of the Royal Institution of Chartered Surveyors, involved in agriculture, woodland, commercial property and property and farm management.
In recent years Matthew has been involved in local government as a parish councillor, a borough councillor, and a Kent County councillor where he was the Cabinet Member for Environment and Transport. He has been a member of management committee of both the Kent Downs and High Weald Area of Outstanding Natural Beauty and a member of the Kent Nature Partnership Board. He is also the Chair of the Kent Rural Partnership, a Trustee of various charities and a School Governor.

About the Chair position
The KNP Chair is appointed for a 3-year term and should not serve more than 2 terms.
The Chair must be seen as a leader for the natural environment in the county and ensure that the Partnership has a clear overview of the county, national and global pressures for biodiversity and the drivers for change.
The Chair must provide a strong steer for the Partnership's work and play a central role in developing the strategic direction of the Partnership, identifying, and prioritising its objectives and work programme.
The Chair must act as a champion for the Partnership, developing effective relationships with key sectors and partners and building active support for the Partnership's aims and objectives as laid out by the Kent Biodiversity Strategy and in future the Local Nature Recovery Strategy too.
The KNP Chair will Chair the Partnership Board meetings and advise on their agendas; and chair any wider Partnership events and advise on their programme(s).